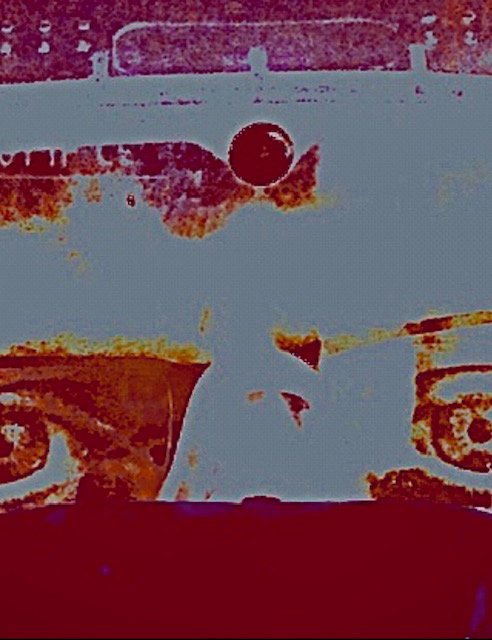 Like the Plough Wind before a storm – the news and internet are buzzing with impending doom from the Corona Virus.
The noise has gone up a few levels recently, but still, some companies may be waiting too long before pulling the trigger and asking their workers to work from home (if they can – some work doesn't permit remote options).
Of course, there could be some extreme mitigation ideas that could involve being stuck at work.
Image the doors closing as giant padlocks and chains reinforce the stay in the office mandate…..ah, but that would never happen in the free world……..right? Dedication versus incarceration, what an image that conjures up.
If your area falls under a state of emergency you may be seeing difficulties already impacting everyday productivity. Travel and group face to face meetings could become less than optimum under the most recent developments. If your local bulk store or grocery has run out of toilet paper you can probably guess what the general consensus is in your area. If you see people reacting to anyone who sneezes or coughs near them, then you can probably guess what's on everyone's mind. If schools start closing in your area, that's a whole new level of difficulty for some workers who have school-age children. Canceled events, meetings, and public transportation would really impact not just workdays, but everyday life. Remote workers could become the safety net that keeps the economy moving.

It's not like "Finderding" posts haven't suggested getting your remote access and computer systems ready for working remotely for quite some time now. Even if you do have your system ready to support work from home via VPNs and secondary access controls, you might want to check your infrastructure options. Power and internet access are crucial for remote work. Phone as a Hot-spot could be your secondary access route for the Internet to Intranet access. No power and no Internet access might not be a show stopper for some who can be productive with just a phone call, but for some, no Intranet could equal no work options. You can do a lot with just a smartphone if you know-how, and have some practical experience.
If we see mass layoffs because of this economic situation, life could change for many even if the virus doesn't impact the worker's health. Hopefully, many corporations make well thought out and timely decisions that don't place workers in any unintended jeopardy. If you work for yourself you're probably already set up for somewhat similar situations.

One thing I would suggest is some way to get information. This could be via the Internet, cable TV or radio (scanners, shortwave, AM/FM)If you rely on one computer and that computer has issues or fails, do you have a backup or recovery plan) Do you have a location in your home to work from? A place where distractions are minimized makes a difference, think of this as your command and control hub. Keep your system's Operating system and antivirus patched and up to date. Have hard copies of any important information and contact lists on hand if you find yourself relying on old school work procedures.

These next few weeks could be a whole new learning curve that may actually make many more productive. This could be telecommuting's time to shine. I expect the "cloud" and browser-based applications to get a real workout if many have to turn to remote and home-based work situations
I'm sure I'll go through a lot of black coffee no matter what the conditions present, so my advice is to take coffee breaks at appropriate times.

Whether you use Linux, Windows, or Mac systems, they all have support for remote access and can run applicable browsers, office applications, and development environments. In a strange way, this could be a good learning experience for everyone and impact the future development of work and travel in some interesting ways. Hang in there, and as always good luck to all. We're pulling for you.
Oh and by the way. This Friday is the 13th. oooooh shivers!